CFA Service: 2012–2021; Vice Chairman 2017–2021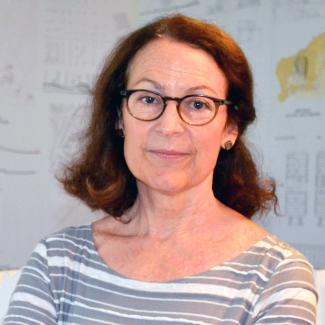 Elizabeth K. Meyer, FASLA, is the Merrill D. Peterson Professor of Landscape Architecture at the University of Virginia School of Architecture, where she has taught since 1993, also serving as Chair of the Department of Landscape Architecture as well as Dean of the School of Architecture. She holds degrees from the University of Virginia and Cornell University; she taught previously at Cornell and Harvard University Graduate School of Design, and practiced as a landscape architect with the EDAW and Hanna/Olin design firms. She was named one of the 25 most admired educators in the U.S. by DesignIntelligence in 2011, 2012, and 2013.
Ms. Meyer is engaged nationally as a studio critic and lecturer; she has published widely on contemporary landscape design practice and theory, exploring such issues as the social and aesthetic implications of creating new parks on toxic industrial sites, and the role of aesthetics in sustainable design. A recipient of a Dumbarton Oaks Fellowship, she is currently completing a book, The Margins of Modernity: Practices of Landscape Architecture. She was a member of the competition-winning team in 2010 for the grounds of the St. Louis Gateway Arch and recently served on the jury for the National Mall Design Competition sponsored by the Trust for the National Mall. In 2015, Ms. Meyer founded the UVA Center for Cultural Landscapes, a transdisciplinary research center dedicated to exploring critical approaches to researching, interpreting, and changing landscapes through management, planning, and design. In recognition of her contributions as an educator to the theory and practice of contemporary landscape architecture, Ms. Meyer was named a Fellow of the American Society of Landscape Architects in 2003, and the Council of Educators in Landscape Architecture in 2012.