CFA Service: 2018–2021; Chairman, 2021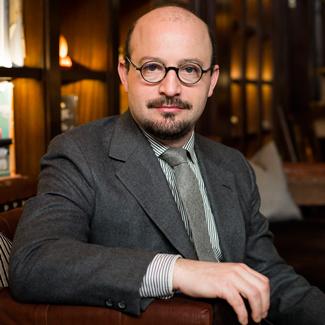 Justin Shubow is president of the National Civic Art Society, a non-profit organization headquartered in Washington, D.C., that advances the classical tradition in public art and architecture. He serves as the executive director of Rebuild Penn Station, a National Civic Art Society initiative to promote the reconstruction of the original Pennsylvania Station in New York City designed by McKim, Mead & White, and he is a member of the Board of Academic Advisors for the Alexander Hamilton Institute for the Study of Western Civilization. He also serves on the Board of Advisors of the Roger Scruton Legacy Foundation.
An advocate on matters regarding the design of Washington, D.C., as the nation's capital, Mr. Shubow has testified in Congress on topics such as the future of the National Mall and the design of the Eisenhower Memorial. He is the author of The Gehry Towers over Eisenhower: The National Civic Art Society Report on the Eisenhower Memorial, a critical examination of the memorial's competition, design, and agency approval. He has published architectural criticism at Forbes online, First Things, Public Discourse, The Washington Post, and The Weekly Standard. Mr. Shubow is a former editor at Forward newspaper and Commentary magazine, and is a recipient of a Robert Novak Journalism Fellowship. He has delivered talks on architecture and other subjects at the U.S. Department of State, Baylor University, Colorado College, Hamilton College, and the Universities of Michigan, Pennsylvania, and Virginia, and others.
Mr. Shubow is a graduate of Yale Law School and completed four years of study in the University of Michigan's Ph.D. program in philosophy; he has taught philosophy courses as an instructor at the University of Michigan and Yale College.