CFA Service: 2021–2022; Vice Chairman, 2021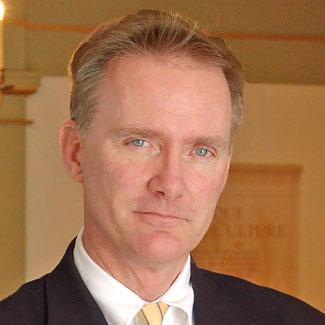 Rodney Mims Cook, Jr. is founder and president of the National Monuments Foundation, an organization focused on the development of civic and historic restoration projects which led the design and construction of the Millennium Gate Museum in Atlanta. Mr. Cook coordinated the design competition and construction of the Prince of Wales's World Athletes Monument for Atlanta's 1996 Olympic Games. He designed the neo-Georgian Newington Cropsey Museum of Art in Hastings-on-Hudson, New York, and he was the co-designer of a competition entry for the Dwight D. Eisenhower National Memorial that won the Commendation prize of the National Civic Art Society in 2011. His current projects include the development of three museum buildings and eighteen monuments for Rodney Cook Sr. Park, a rebuilt 19th-century Olmsted designed park in Atlanta, originally built by his family and now named after his father, a member of the Georgia House of Representatives in the 1960s and 70s. He is advising the Adams Family Memorial Commission on the site selection and design for a memorial library in Washington, D.C., dedicated to Presidents John and John Quincy Adams and their families.
Mr. Cook is a frequent speaker on urbanism, and has presented in forums such as the "Master Plan for 21st Century Havana Conference" in 2015; the "Museum of the 21st Century and New Media Technologies" at the Hermitage Museum in St. Petersburg, Russia, in 2017; and the Congress of the New Urbanism's "Cities and the Future of Global Urbanism on Land and Sea" at Burning Man in 2019. He was a founding trustee of the Prince of Wales's Foundation for Architecture, a founding board member of the Institute for Classical Architecture and Art, and a charter signer of the Congress for the New Urbanism. He currently serves on the board of directors of the Hearst Castle Preservation Foundation, the Massachusetts Historical Society–Adams Family Papers, Atomic6 Technology, and the American University of Integrative Sciences; he is an emeritus board member of the Fox Theatre Incorporated of Atlanta and the Savannah College of Art and Design. He is a graduate of Washington and Lee University and has been a visiting scholar at the American Academy in Rome.