28 November 2018
Posted by CFA Staff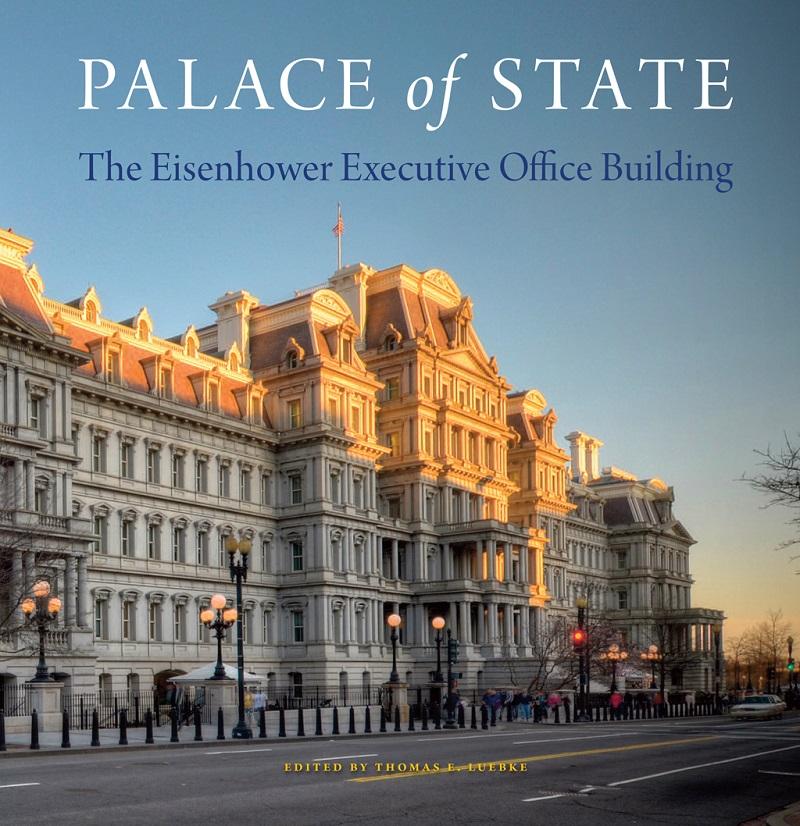 The Dwight D. Eisenhower Executive Office Building (EEOB) has occupied a prominent place next to the White House for almost 150 years. Built to house three of the oldest and most important executive departments of the U.S. government—State, War, and Navy—the colossal granite building has long been a venue where American history is made. Having outlasted decades of plans threatening alteration or outright demolition, the building survives as one of the foremost examples of Second Empire design in the United States, and it now serves as the home of the Executive Office of the President.
Palace of State: The Eisenhower Executive Office Building, the latest publication from the Commission of Fine Arts, details the building's rich architectural and historical legacy—from the beginnings of federal civic architecture in Washington to the EEOB's construction as the world's largest office building during a time of political and social change following the Civil War—exploring how the building manifests the exuberant but short-lived Second Empire style in America. The book also documents how the building has evolved over more than a century, both in reputation and use, culminating in the recently completed restoration process that began in the nineteen-eighties.
Featuring beautifully rendered architectural plans, historic images, and lush contemporary photography, Palace of State makes a comprehensive study of this iconic nineteenth-century landmark that continues to serve in its role as a monumental setting for statecraft.
Palace of State: The Eisenhower Executive Office Building
Thomas E. Luebke, Ed.
$45 jacketed hardcover, 272 pp., 272 color & 208 black-and-white illus.
11"x11" format, ISBN 978-1-62534-362-8